Key Stats
      Date: 9th-10th May 2020
     Start/Finish Location: Lee Valley Athletics Centre
     Distance: 155 miles
     Climbing: 7,476ft
The Route
Heading clockwise, South from Lee Valley Athletics Centre, we join the top section of the 2012 Olympic Road Race route, before heading through Central London and taking in the iconic city sights; venturing past the London Eye, Big Ben and the Houses of Parliament.
After clearing the City, you will head out to tackle the stunning climbs and descents of the North Downs before heading West towards Windsor Great Park and the festival basecamp to relax and celebrate the day's achievements.
Following a night's rest, it's time to get back in the saddle for the shorter day back via the Chiltern Hills and ancient Epping Forest. It's guaranteed to be a weekend to remember!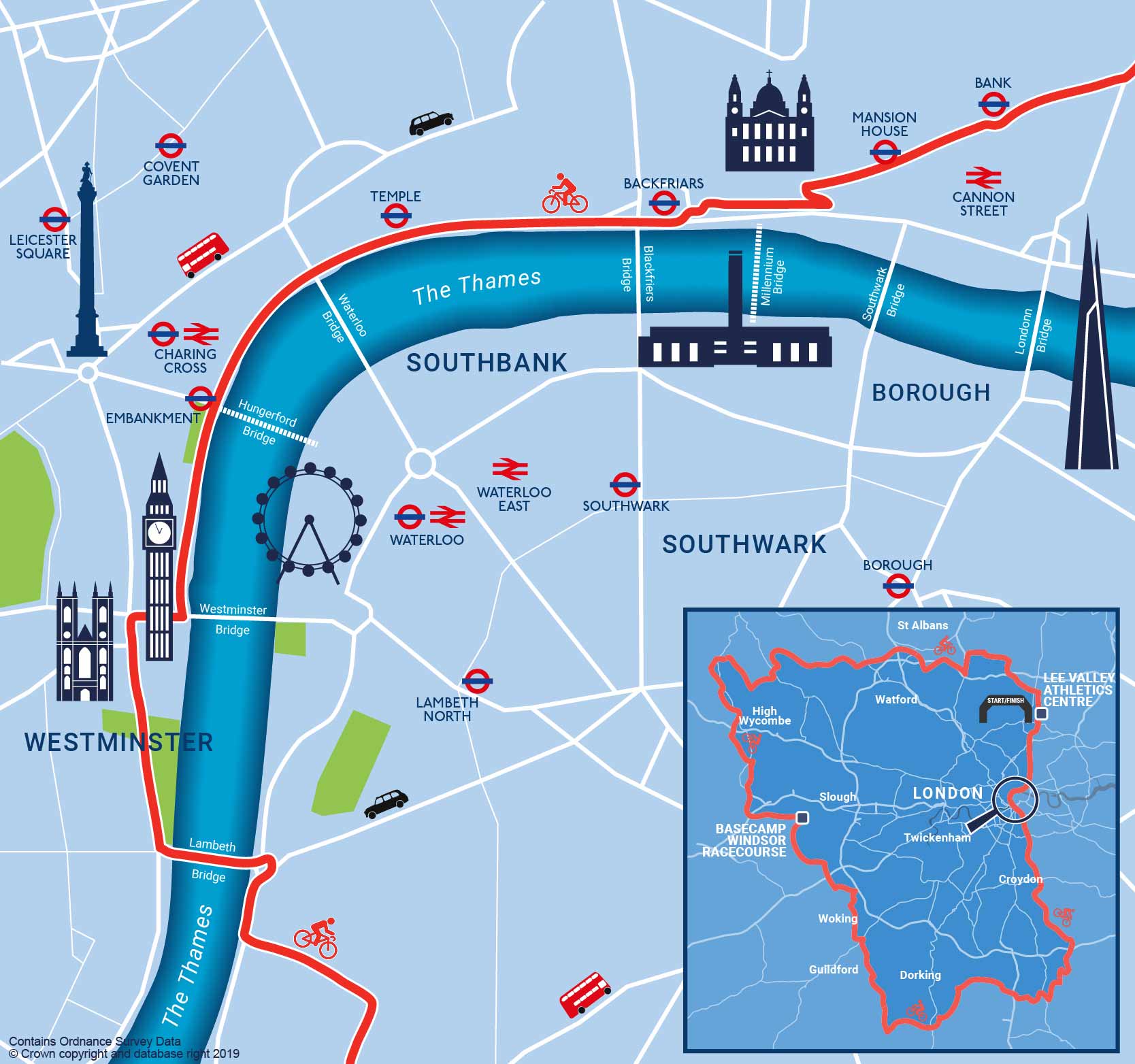 *Please note that this route is subject to change for 2020